All attending UK organisations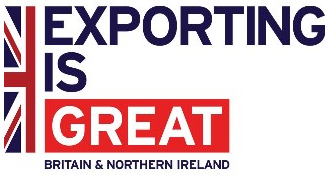 Featured UK Companies:
(Click here to search profiles)
Aurum Biosciences, Barrington James, Chiltern International, Chronos Therapeutics, Clinical Accelerator, Colliers International, Cypralis, Femeda, Genomics England, Inivata, Invicro, Jupiter Diagnostics, Mironid, NIHR Clinical Research Network, Oppilotech, Oxstem, Pneumagen, Proimmune, Sareum, Summit Therapeutics, Sygnature Discovery, SYNthesis Research, Transcrip, UK BioIndustry Association.


UK Presenting companies:
Angle, Auspherix, Autofony Therapeutics, Cell Medica, Chronos Therapeutics, Cypralis, Destiny Pharma, Enesi, Exscientia, Invisio Pharmaceuticals, KaNDy Therapeutics, NeRRe Therapeutics, OxStem, ReNeuron Group, ReViral, Summit Therapeutics.
All attending UK companies:
4BIO Capital, Abzena, Albion Capital, Alpha Blue Ocean, Angle, Apex Healthcare Consulting, Apposite Capital, Aptus Clinical, Arix Bioscience, Arthurian Life Sciences, Aurum Biosciences, Auspherix, Autifony Therapeutics, Avacta Group, Barrington James, BioIndustry Association, Biotecnol, Brunel University, BS Orphan, Calcivis, Cell and Gene Therapy Catapult, Cell Medica, Chiltern International, Chronos Therapeutics, Citigate Dewe Rogerson, Clinical Accelerator, Clyde Biosciences, CN Bio Innovations, Colliers International, Congenica, Coulter Partners, Covance Inc, Covington & Burling, Cypralis, DeBere Group, DESTINY PHARMA, Diaceutics, Draper Esprit VC, Durbin, EastHORN, Elasmogen, Endomag, Enesi, Endomagnetics, Enesi Pharma, Engitix, EpiCombi Therapeutics, Epidarex Capital Management, Ergomed, Esperante, e-Therapeutics, Evaluate, Evolution, Evox Therapeutics, Exscientia, Femeda, Fort Rock Capital, FUJIFILM Diosynth Biotechnologies, Fusion Antibodies, Genomics England, Haoma Medica, IAG, Illingworth Research Group, InHealth Ventures, INNOVATE UK, International Biotechnology Trust, Intract Pharma, Invicro, Invisio Pharmaceuticals, Isogenica, Jupiter Diagnostics, Juvenescence, KaNDy Therapeutics, LifeArc, Lumendi, Malin Corporation, Manentia, Mawdsleys, Medicines Evaluation Unit, Mironid, Momentum Biotech, Morgan Prestwich, Nanomerics, NeRRe Therapeutics, Neuro-Bio, Neuro-Bio, NIHR Clinical Research Network, NORGINE BV, Novarum DX, Novintum Bio, O2h Ventures, Oppilotech, Oxford BioMedica (UK), Oxstem, Parkinson's UK, Pharma Intelligence, Physiomics, Pneumagen, PrEP Biopharm, Proimmune, Prokarium, Prometic Life Sciences, Redx Pharma, ReNeuron Group, ReViral, Rexgenero, Rosetta Capital, Sareum, sisaf, Spybiotech, Summit Therapeutics, SV Health Managers, Sygnature Discovery, SYNthesis Research, Talentmark, Touchstone Innovations, Transcrip, UCB, University of Edinburgh, Vaccitech, Wharton Asset Management Company, Yaqrit.

Join them here!
---